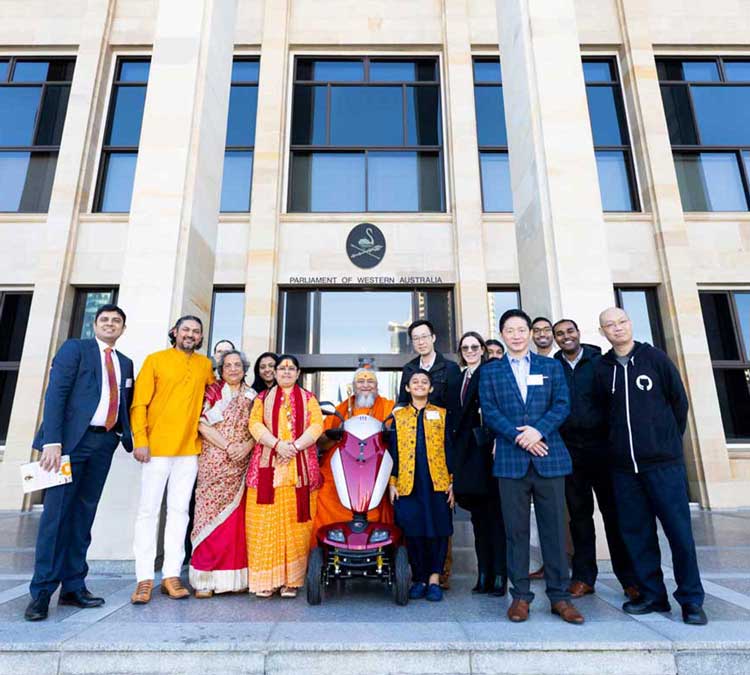 The celebration of Nilesh Makwana's new book continued on Monday 22 August with a special event at the Parliament of Western Australia.
 
Hosted by Speaker of the Legislative Assembly the Hon. Michelle Roberts MLA and President of the Legislative Council the Hon. Alanna Clohesy MLC, the unusual presentation was received by an intimate crowd of dignitaries and paid tribute to the Western Australians who have thrown their support behind Nilesh.  
 
Madam Speaker Roberts launched the event with a touching speech on the Perth-based CEO's drive to engage and uplift people across different statuses, jobs and cultural backgrounds. 
 
She recalled when she first met Nilesh at his inaugural Borderless Gandhi exhibition, an event created by the tech entrepreneur and his wife Lene to share Mahatma Gandhi's teachings with Perth. 
 
"I saw a quote from Mahatma Gandhi that I thought was appropriate for you Nilesh," Madam Speaker Roberts said. 
 
"That quote was 'Happiness is when what you think, what you say and what you do are in harmony,' and I think that is the theme of your life." 
 
After her speech, Madam Speaker Roberts engaged in a special Indian shawl presentation ceremony with Nilesh's father and sister to show respect and friendship between cultures. 
 
Nilesh said he was grateful he could share this moment with his visiting family from India at WA Parliament's Aboriginal People's Gallery, a place not usually available for private functions.  
 
"It's unusual that a member of the community is given an opportunity to launch a book inside Parliament, so this is quite an honour for me," Nilesh said. 
 
"It's made even more special that I can share this moment with my father and sister, who have travelled here from India for the first time.  
 
"My father has some trouble walking due to his health, so I was a little concerned whether he could safely and enjoyably explore our city.  
 
"But a brilliant thing about Perth is how inclusive our society is and the effort we make to support people with disabilities. 
 
"I'm thrilled to say he's had a great time.  
 
"Actually – the first place we went when he got here was Bunnings! 
 
"He's always been handy with tools, and it was great to show him around." 
 
The celebration concluded with a gift-unwrapping ceremony featuring multiple parliamentarians, including the Hon. Dr Jagadish Krishnan MLA, the Hon. Geoffrey Baker MLA, the Hon. Wilson Tucker MLC, and the Hon. Stephen Pratt MLC. 
 
Terminal 4 – An Entrepreneur's Journey from Bicycle to Business Class captures Nilesh's journey from a repeated high school failure to a successful Perth entrepreneur and has so far sold more than 8000 copies.  
 
The book was originally launched in New Delhi by Deputy Premier the Hon. Roger Cook MLA and International Education Minister the Hon. David Templeman MLA during the WA Invest and Trade Mission to India in July 2022.  
 
The launch was named a key announcement by the WA Government and generated a burst of media interest, leading it to receive resounding support across both India and Perth. 
 
WA Premier the Hon Mark McGowan MLA launched the first Australian event at WA Museum Boola Bardip on August 18, alongside the WA Museum CEO Alec Coles.
 
Nilesh is currently exploring other invitations to share his journey with a wide range of businesspeople, academics and community organisers.  
 
For more information, visit Author Nilesh Makwana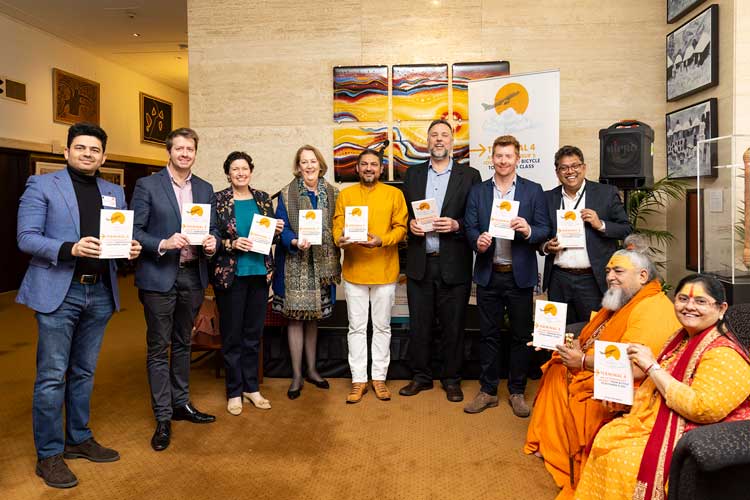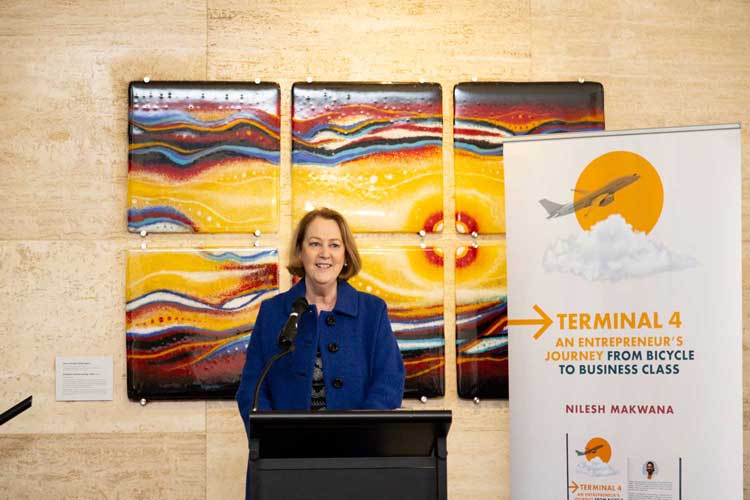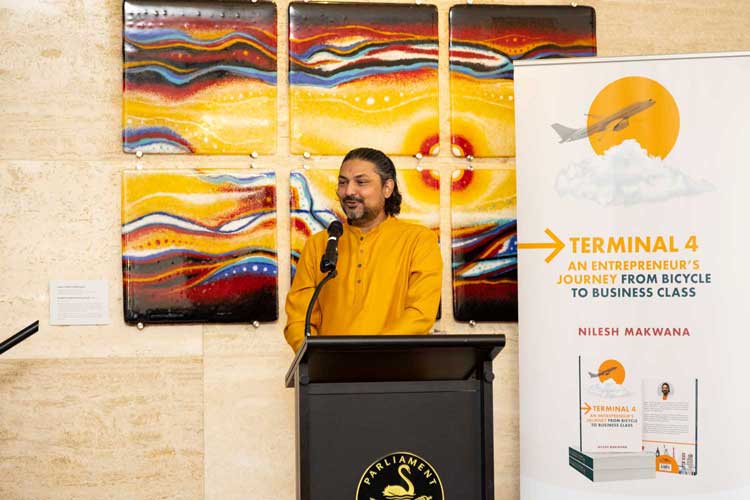 In Indian culture, a Shawl Ceremony is a staple at conferences, social events and ceremonies where the dignitaries attending the event are offered a shawl, often wrapped around their shoulders. This gesture is considered a rich felicitation present and signifies respect and gratitude. But why a shawl, and not any other gift item or chocolate box?
They are not invited to the event to be given chocolates, they are invited to give a speech and share their knowledge. A shawl is a perfect item to present as it is one of the richest pieces of fabric which is made with high attention to detail and requires extreme skill – with most pieces such as a hand-embroidered pashmina shawl can take months to complete.
It is unknown how this practice started, but in older times it was common to give a flower garland. In current societal terms, a shawl is the highest mark of respect one can give in India and it is considered a true honour to be felicitated by a shawl as a gift.
Another benefit of presenting a shawl is that there's no need to worry about getting the wrong size and thereby insulting your guest. The shawl is of one size and can be worn by everyone.