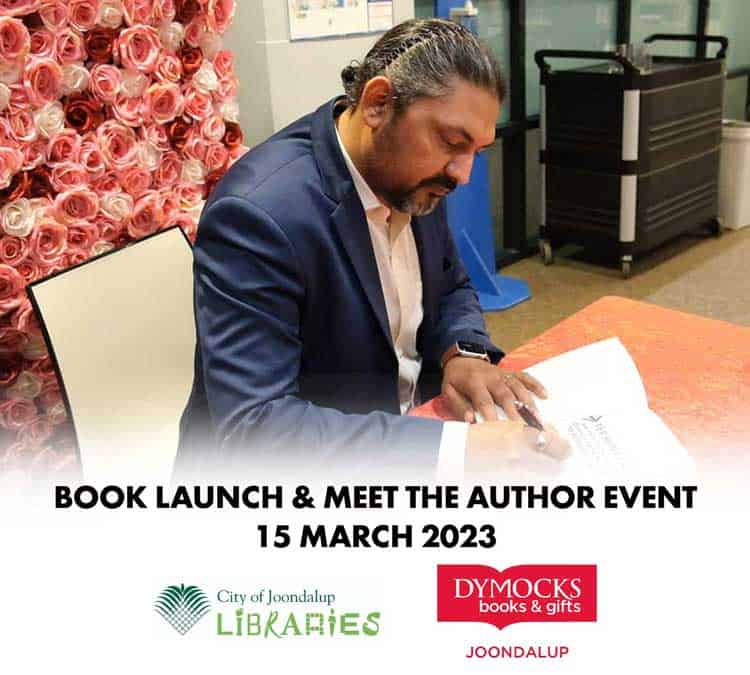 On March 15, 2023, I held a book launch and meet the author event at Joondalup Public Library, in collaboration with Dymocks Joondalup, to mark the release of his latest book, "Terminal 4: An Entrepreneur's Journey from Bicycle to Business Class."
My journey from humble beginnings to business success is a story that resonates with many people. As an immigrant from India, I arrived in Australia with not much money in my pocket and no English language skills. But I had dreams and a "can do" attitude, and through hard work and perseverance, I built a successful career in the technology sector with my company illuminance Solutions.
At the book launch event, I shared my personal story and the challenges I faced in my journey from bicycle to business class, and towards success. I shared my inspiration behind the book, and how I decided to start writing the book during the first corona lockdown. Since I moved to Australia in 2012, I have come across so many migrants and international students that have so much potential that they are not able to fulfil. I wanted to  motivate and inspire immigrants, and entrepreneurs from all backgrounds and all walks of life.
The audience had the opportunity to ask me their own questions and get their books signed after my presentation and the Q&A. Many told me they were inspired by my story and was happy for the opportunity to learn and be inspired by my experiences.
Councillor Christine Hamilton-Prime, that I was so lucky to meet in India last year during her time as Deputy Mayor of City of Joondalup, made an amazing speech at the event. We were both part of the Western Australia Invest & Trade Mission to India in July 2022. Read more about it here.
The book launch and meet the author event was a success thanks to the wonderful team at Joondalup Public Library and Dymocks Joondalup. The setup and organisation of the event, and the social media campaign leading up to the event was all top notch!