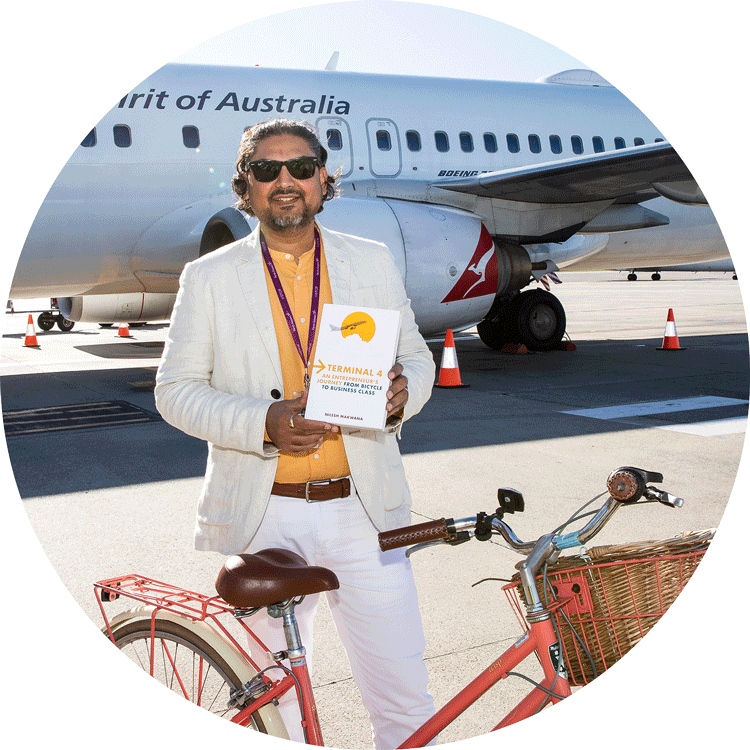 Nilesh Makwana is an Indian-Australian social impact entrepreneur, who founded the award-winning Microsoft Gold Partner tech firm and one of the most diverse workplaces in Australia, illuminance Solutions, with his business partner Vincent Lam. 
Nilesh is the founder of West Tech Assemblage, an annual event for tech leaders, entrepreneurs and innovators to promote cross-industry collaboration in Western Australia. With Lene, his Norwegian artist wife, he co-founded Borderless Gandhi, an organisation promoting Gandhi's message of peace, equality and nonviolence through various artistic reflections. 
In addition to technology consulting and professional services, Nilesh works tirelessly to eliminate the digital literacy gap experienced by Indigenous communities, migrants, the disabled and the elderly. In his spare time, he can be found partying and dancing to Bob Marley with friends, playing tennis, swimming, or cycling. 
Nilesh's first book, Terminal 4 – An Entrepreneur's Journey from Bicycle to Business Class takes readers from his childhood in India to his studies in the UK and Australia and his business ventures – all through the lens of a migrant.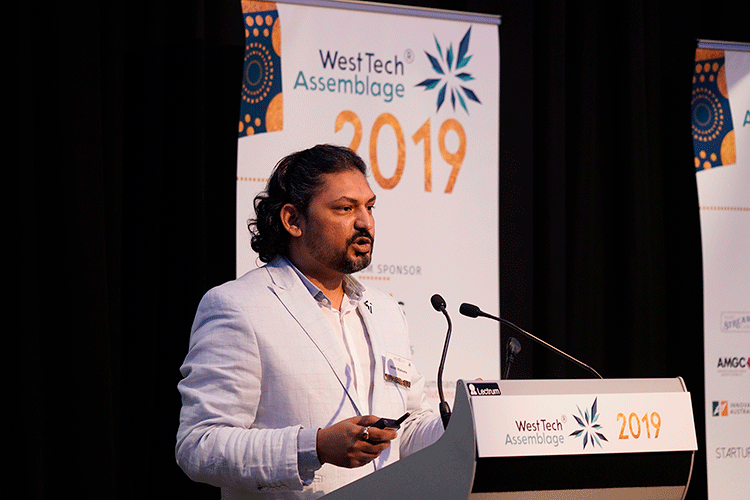 Emceeing West Tech Assemblage 2019. The Minister for Indigenous Australians, Hon Ken Wyatt AM, MP was the keynote speaker alongside the Chief Scientist of Western Australia, Prof Peter Klinken AC.
Perth Asian Professionals "Breaking the Bamboo Ceiling" panel discussion at the RAC Arena on 16 August 2021.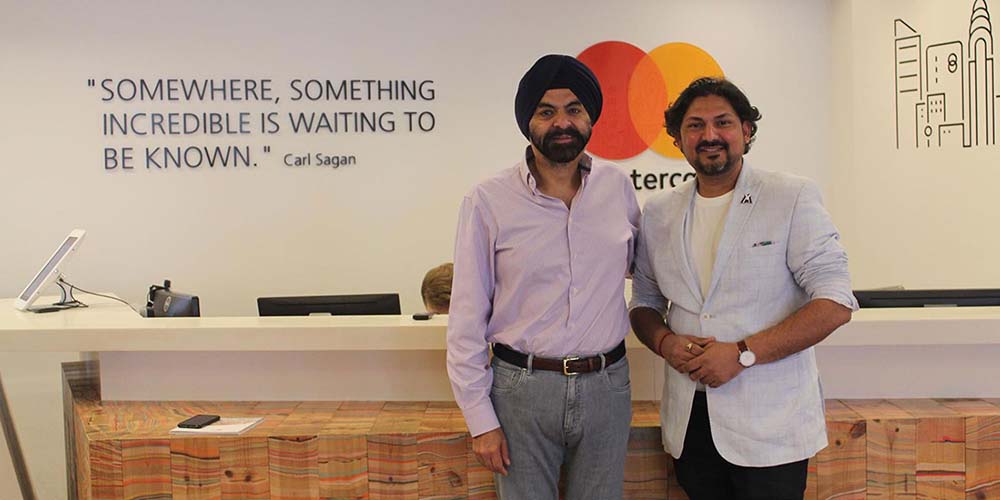 Catching up with Ajay Banga, President & CEO of Mastercard at Mastercard's HQ in New York in 2019.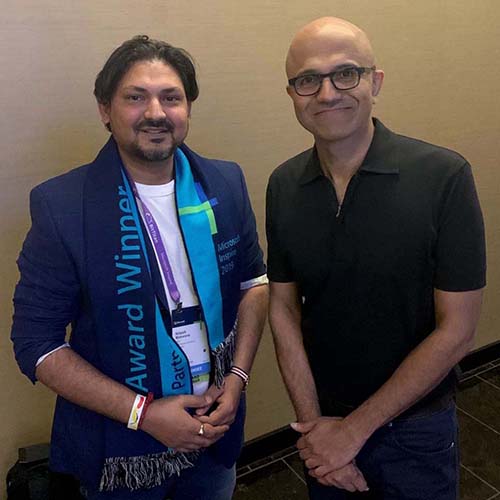 Meeting Satya Nadella, CEO of Microsoft at the Microsoft INSPIRE Conference in Las Vegas in 2019.
Sign up for Nilesh's newsletter
Thank you for visiting! Subscribe now to receive my latest news and exciting updates.
"*" indicates required fields