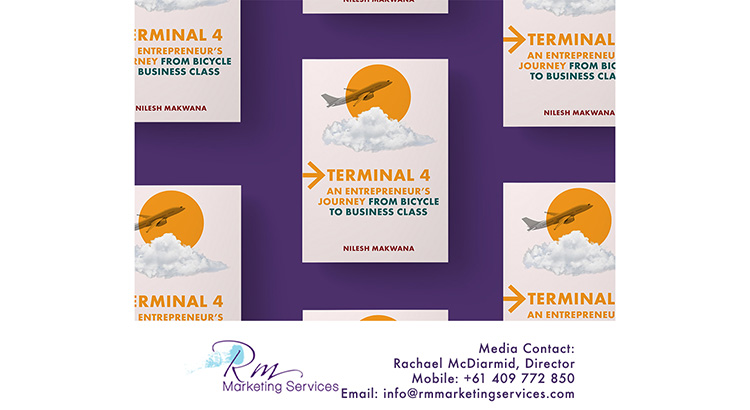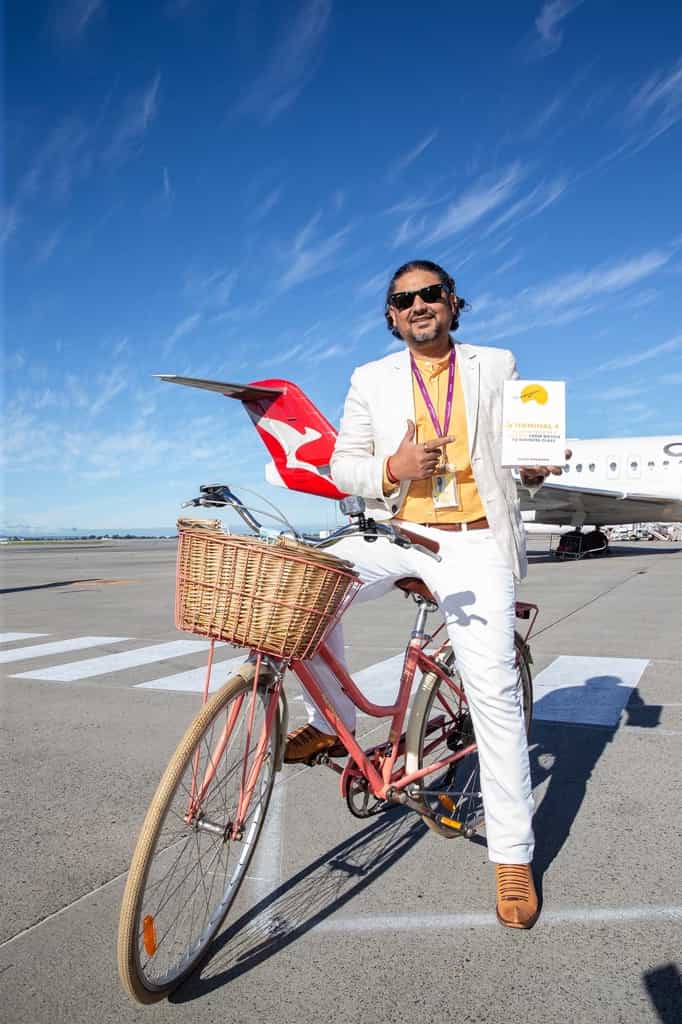 "My father celebrated every time I failed in school as a young boy. In India, it's customary to bring out sweets and delicious foods on the day children bring home their report cards from school. This is of course to celebrate their hard work and good marks. However, in my case, the news I brought home every time was often accompanied by a letter from the principal…"
And so begins Terminal 4: An Entrepreneur's Journey from Bicycle to Business Class. Nilesh Makwana was born and brought up in humble surroundings in a small town in Gujarat, India. The book is a vivid look at his life changing decision to embark on an international student's journey and beyond. It reflects on the triumphs, challenges, tips, tricks and advice he received along the way to becoming an entrepreneur with a passion for social impact and the CEO of a global award-winning business Illuminance Solutions, based in Perth, WA.
"An enjoyable story of optimism, perseverance and the importance of making themost of every opportunity. A great read for international students, migrants and for us all." —Annie Fogarty, Executive Chairperson, Fogarty Foundation
"From being a student with a poor academic record in small town India to becoming an entrepreneur who has travelled the world, won multiple awards and added tremendous value to the community, Nilesh's story of perseverance, grit, self-belief and never-say-die spirit will surely be inspiration to all who read it."
—Preeti Vyas, President and CEO, Amar Chitra Katha Pvt. Ltd.
Nilesh Makwana is an Indian-Australian social impact entrepreneur, who founded the award-winning Microsoft Gold Partner tech firm and one of the most diverse workplaces in Australia, Illuminance Solutions, with his business partner Vincent Lam. Nilesh is the founder of West Tech Assemblage, an annual event for tech leaders, entrepreneurs and innovators to promote cross-industry collaboration in Western Australia. He founded Borderless Gandhi, an organisation promoting Gandhi's message of peace, equality and nonviolence through various artistic reflections. In addition to technology consulting and professional services, Nilesh works tirelessly to eliminate the digital literacy gap experienced by Indigenous communities, migrants, the disabled and the elderly. In his spare time, he can be found partying and dancing to Bob Marley with friends, playing tennis, swimming, or cycling.
This book serves as a blueprint on how to succeed at university, maximise your travel experience, build a business, nourish a network, bounce back after a failure, forge your own version of success and achieve your own dreams.
Distributed by BOOKTOPIA PUBLISHER SERVICES | August 2022 | Memoir | Paperback | 238 pages | ISBN 9788195668823 | $19.99
Contact RM Marketing Services to request review copies, extracts, interviews + content pieces