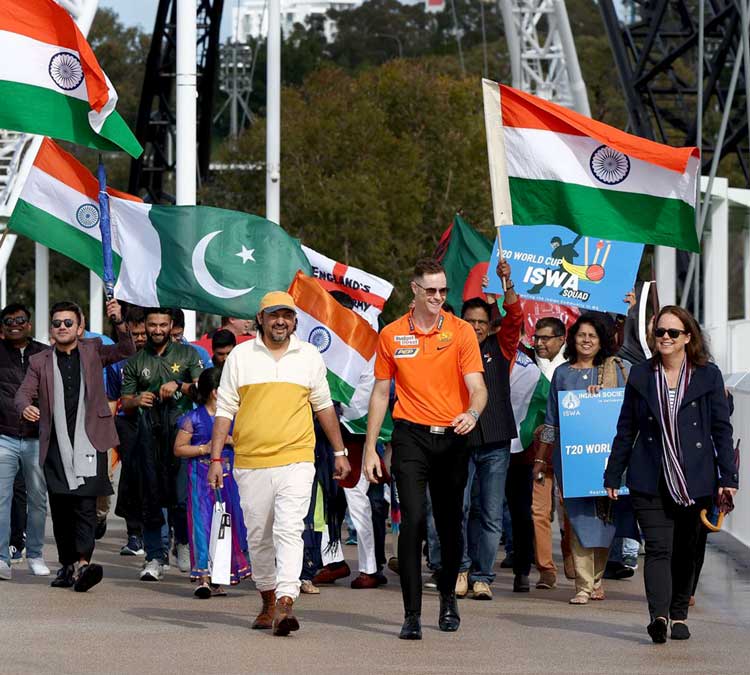 I'm from India, where almost everyone loves cricket. 
 
Millions gather around to watch the beloved Men in Blue with their friends and families. 
 
It's a time for passion, for pride, friendly rivalry, and celebration. 
 
But it's also an opportunity to bond with other cricketing nations. 
 
This is why I love the sport. It's borderless. It removes barriers, encourages teamwork, and inspires. 
 
With every passing season, we truly see better bonds, stronger friendships and a shared spirit grow between our nation and others.  
 
As an Indian-Australian, camaraderie between countries is extremely important to me and I advocate for it every day. 
 
I'm an AUSPIRE Australia Day Council Ambassador and Co-Founder and President of non-profit organisation Borderless Gandhi. 
 
I've been Vice President of the Australia India Business Council WA Chapter and was a delegate in the historic WA Government Invest and Trade Mission to India in July 2022. 
 
I'm a fierce supporter of workplace diversity – and I employ 36 people across 23 countries – as well as people with disability, Indigenous Australians, women, seniors and young people. 
 
I am CEO of Perth Tech for Social Impact firm illuminance Solutions and last year we won the Western Australian Government's Office of Multicultural Interests' Multicultural Business Award for our workplace diversity and multiculturalism. 
 
Earlier, in 2019, we were also named both Business Migrant of the Year and Western Australian Business News – Rising Star Award Winner for Diversity. 
 
These are just some of the reasons I was selected to be an ICC Men's T20 World Cup 2022 Champion. 
 
And I am so humbled for the opportunity.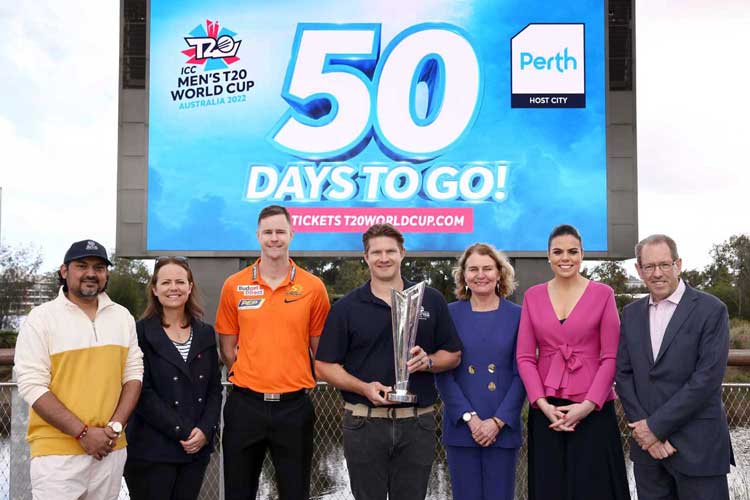 In my role as a World Cup Champion, I've been working with the T20 World Cup's local organising committee and the Western Australian Cricket Association (WACA) to promote the sport and brainstorm ideas to further engage the Indian community. 
 
There are a lot of exciting possibilities – such as hosting Diwali (one of the major festivals celebrated by Indians all over the world) at cricketing venues, serving delicious vegetarian food, partnering with schools and developing community competitions. 
 
They're all opportunities to showcase some of the most 'Aussie' institutions in the country, create a positive social impact and generate economic prosperity all while enhancing diversity and inclusion.
 
While I've really enjoyed working to bring local Indians to the cricket pitch, my favourite part of being a Champion has been promoting the T20 World Cup. 
 
In late August, I had the honour of leading the Fan march across Matagarup Bridge to the Perth Stadium Amphitheatre alongside Australian Cricketer Jason Behrendorff and WACA board member Avril Fahey.
 
Later we joined the legendary Shane Watson, who was leading as World Cup Trophy Tour Ambassador. 
 
In October, 16 international teams will launch a blockbuster showcase of mateship and competition featuring the world's best cricketers. 
 
Squads are expected to be announced in early September and teams should start arriving in the coming weeks! The countdown is on.
And so is the buzz!
 
More than 800,000 fans are expected to attend the T20 World Cup matches in stadiums across Australia, while millions more watch from their homes around the world. 
 
There's less than 50 days to go before the big event and I personally can't wait. 
 
See you at the cricket!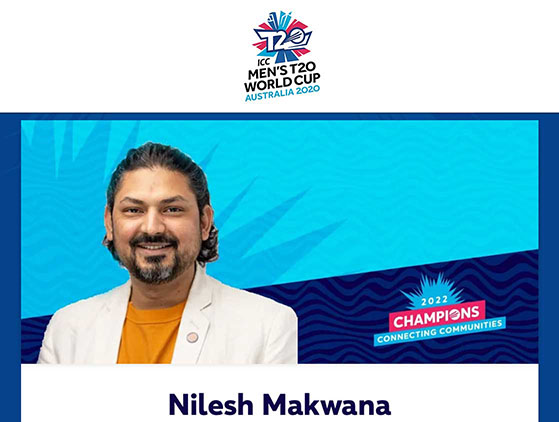 t20worldcup.com
Nilesh Makwana is appointed a ICC T20 World Cup Champion for Western Australia.